Lance Yacoboski, President
Lance Yacoboski is the owner and sales director of Freelance Marketing.
He has over 25 years of food industry sales & marketing experience.
Lance has successfully helped a number of brands grow their sales and build market share across Vancouver Island, the Vancouver Lower Mainland and Western Canada.
Through his role as owner of Freelance, Lance leverages his extensive industry experience and long standing channel partnerships to help vendors create brand awareness, grow sales and achieve business objectives.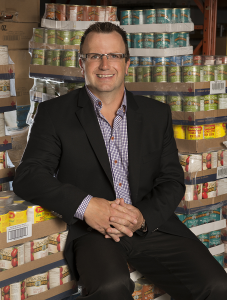 Lance formed his own company LBY Sales, running a c-store for Pay Less Gas on Vancouver Island. He managed a staff of 14 full & part time employees.
He moved to Burns Meats as a driver/salesman, looking over the territory of Vancouver Island. The same territory became the highest grossing route under his direction.
Lance joined Sunrise Poultry as their territory manager for Vancouver Island.
Lance formed Freelance Marketing with first 2 customers coming on boards being Sunrise Poultry & San Remo Importers. Both of these brands are still an integral part of our company today.
Freelance increased its reach when approached by Sunrise to service major accounts on the Mainland, such as Save On Foods, Costco, Buy-Low, & Georgia Main.
We hired our first employee based on Vancouver Island.
Alice Lum, joined Freelance, bringing with her 30 years of grocery industry experience.  On the same year we also relocated the business to Lower Mainland.
Surrey office purchase completed.
We continue expanding by hiring more employees. Freelance now has a team of 6 full time employees throughout BC & AB.
We represent brands across Canada with all major retailers.
Currently, our company attend more than 1700 stores, representing more than 30 different brands.